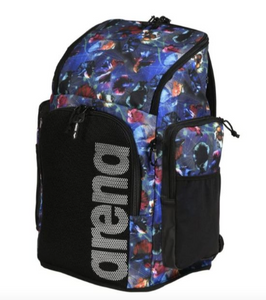 Arena Team Backpack
The 45L Team Backpack from Arena is a top loading backpack which is specifically designed for athletes and competitive swimmers, providing space for all swim gear and accessories.
The 45L from Arena backpack is designed and constructed with comfortable shoulder straps with chest harness system to allow for all of your equipment to be in there. With each compartment breathable for moisture control this backpack is perfect for when you have just finished a hard training session. 
With large and durable special zips that ensure all your equipment to stay safe and wide soft side pockets for large water bottles and other accessories, while also being able to use the carabiner hook to carry more equipment. 
---
We Also Recommend